Richard Speck and the Eight Nurses: Deconstructing A Mass Murder (Paperback)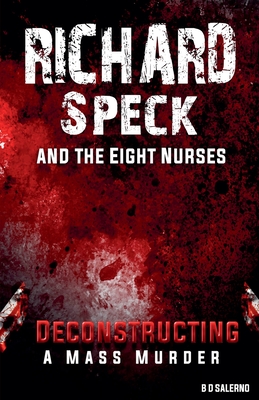 $22.05

Usually Ships in 3-5 Days
Description
---
Late on the night of July 13, 1966, eight of nine student nurses were brutally murdered in their townhouse. They never screamed, they never fought, they never tried to run, and no one could understand why. The eight horrific murders were attributed to Richard Speck, a 24-year-old unemployed seaman with a long rap sheet. One nurse survived by hiding under a bed. She was the crux of the prosecution's case, a slam dunk that brought in a guilty verdict after only 47 minutes of jury deliberation.
In the decades that followed, no one studied all the inconsistencies between the police reports, the witness' testimony, the FBI files, the physical evidence, the autopsy findings, the newspaper articles, and the trial testimony. Not until now.
Author B.D. Salerno spent over three years studying sources and reference materials never before investigated, deconstructing the historical narrative that served as the official story of the crime. Her findings are nothing less than astounding.
If you are a true crime aficionado, you will appreciate reading about the author's discovery of the illicit activities that were taking place at the nurses' training hospital, and how these may have played a role in the mass murder.
You will learn how viable tips from influential authorities were ignored in an effort to pin the mass murder on one man, while the evidence screamed that several persons were involved. You will learn that certain evidence was questionable, while other viable evidence was ignored.
Eight promising young student nurses were brutally and senselessly murdered. But it didn't happen as we were told. Find out more about it here.