Of Earth and Sky (Paperback)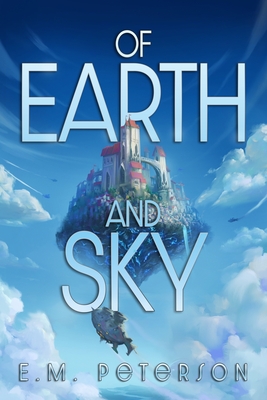 $15.74

Usually Ships in 3-5 Days
Description
---
Welcome to Terraltum, the invisible continent floating above our world, which teems with strange creatures and people who can harness magic from the five schools of Intention.
Jamie has a unique ability to read human and animal emotions, despite living in the non-magical surface world. When his guardian goes missing and he learns of his deep connection to Terraltum, Jamie suddenly finds himself caught in the crosshairs of a plot to destroy all non-magical humans. If he is to save the only family he's ever known (not to mention his world), he will have to develop his Mind Intention and team up with Nikki, the heir to one of the most powerful families on Terraltum.
Nikki wants nothing more than to compete in Terraltum's conjuring arena. But then she and Jamie identify the triple threat commanded by Nikki's family rivals: an army of werebeasts, a resurrected deity out of Terraltum myth, and an opposing team of teenagers purpose-made for destruction. Their only hope is to join the Skysent, a found family that no one would ever believe are heroes, but who together might have just enough magic to save both their worlds.