The Story of Russia (Large Print / Library Binding)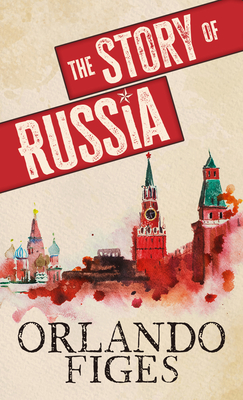 $39.59

Usually Ships in 3-5 Days
Description
---
"
From "the great storyteller of Russian history" (Financial Times), a brilliant account of the national mythologies and imperial ideologies that have shaped Russia's past and politics--essential reading for understanding the country today
The Story of Russia is a fresh approach to the thousand years of Russia's history, concerned as much with the ideas that have shaped how Russians think about their past as it is with the events and personalities comprising it. No other country has reimagined its own story so often, in a perpetual effort to stay in step with the shifts of ruling ideologies.
From the founding of Kievan Rus in the first millennium to Putin's war against Ukraine, Orlando Figes explores the ideas that have guided Russia's actions throughout its long and troubled existence. Whether he's describing the crowning of Ivan the Terrible in a candlelit cathedral or the dramatic upheaval of the peasant revolution, he reveals the impulses, often unappreciated or misunderstood by foreigners, that have driven Russian history: the medieval myth of Mother Russia's holy mission to the world; the imperial tendency toward autocratic rule; the popular belief in a paternal tsar dispensing truth and justice; the cult of sacrifice rooted in the idea of the "Russian soul"; and always, the nationalist myth of Russia's unjust treatment by the West.
How the Russians came to tell their story and to revise it so often as they went along is not only a vital aspect of their history; it is also our best means of understanding how the country thinks and acts today. Based on a lifetime of scholarship and enthrallingly written, The Story of Russia is quintessential Figes: sweeping, revelatory, and masterful.
"