Supernatural SuperMom (Paperback)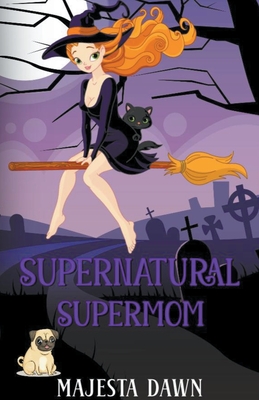 $13.64

Usually Ships in 3-5 Days
Description
---
An unkillable demon. A pug that isn't what it seems. And a witch posing as a member of the local PTA.
Devoted mother of three Maggie is doing a pretty good job of keeping her family life under control with a pinch of magical help. But when the local school yob disappears-right after she learns he's been bullying her son-suspicion lands squarely on her shoulders.
With all eyes on her, Maggie's determined to clear her name before the villagers can bring out the pitchforks. And something's not right about the pug her son has brought home. For one thing, most pugs don't tell tales about unkillable demons...
With the locals set against her, can Maggie find the missing children and stop an unkillable demon before the entire town falls prey?
Supernatural Supermom is a standalone contemporary fantasy novel. If you like upbeat plots, lighthearted drama, and plenty of laughs, you'll love Majesta Dawn's spellbinding tale.
Buy Supernatural Supermom to fight the forces of darkness today