Guidelines for the Treatment of Malaria (Paperback)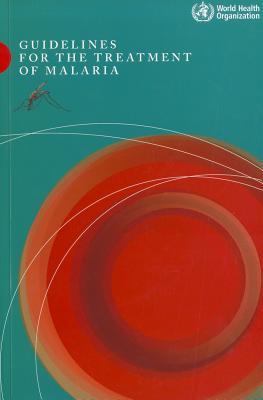 $34.50
Email or call for price.
Description
---
Malaria is an important cause of death and illness in children and adults in tropical countries. Mortality, currently estimated at over a million people per year, has risen in recent years, probably due to increasing resistance to antimalarial medicines. Malaria control requires an integrated approach comprising prevention including vector control and treatment with effective antimalarials. The affordable and widely available antimalarial, chloroquine, which was in the past a mainstay of malaria control, is now ineffective in most falciparum malaria endemic areas, and resistance to sulfadoxine-pyrimethamine is increasing rapidly. The discovery and development of the artemisinin derivatives in China, and their evaluation in south-east Asia and other regions, have provided a new class of highly effective antimalarials and have already transformed the chemotherapy of malaria in south-east Asia. Artemisinin-based combination treatments (ACTs) are now generally considered as the best current treatment for uncomplicated falciparum malaria.

These treatment guidelines recommend antimalarials for which there is adequate evidence of efficacy and safety now, and which are unlikely to be affected by resistance in the near future. Much of the world's symptomatic malaria is treated in peripheral health centers or remote villages, where facilities are limited. The aim is therefore to provide simple and straightforward treatment recommendations based on sound evidence that can be applied effectively in most settings. The purpose of this document is to provide comprehensible, global, evidence-based guidelines to help formulate policies and protocols for the treatment of malaria. Information is presented on the treatment of uncomplicated malaria, including disease in special groups (young children, pregnant women, people who are HIV positive, travelers from non-malaria endemic regions) and in complex emergency situations and severe malaria. The guidelines do not deal with preventive uses of antimalarials, such as intermittent preventive treatment or chemoprophylaxis.

The guidelines are aimed primarily at policy-makers in ministries of health. Public health and policy specialists working in hospitals, ministries, nongovernmental organizations and primary health care services, as well as health professionals (doctors, nurses and paramedical officers) should also find them useful.