Hach Winik (Hardcover)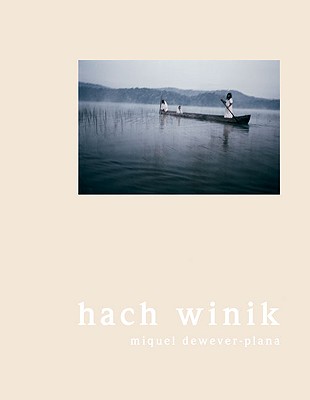 $39.95
Email or call for price
Description
---
Beautiful and haunting, the images in this photographic chronicle represent 10 years among the Lacandon Mayans in the southern Mexican state of Chiapas. What results is an intimate portrait that illuminates the very essence of the Hach Winik, or "Real People," a tribe struggling to preserve their culture as the modern world encroaches. Also included is the short story "Pastor Dowe at Tacaté," by Paul Bowles, which describes the experiences of an American missionary in a small Lacandon town.
Bellas e inolvidables, las imágenes en esta crónica fotográfica representan 10 años entre los mayas-lacandones en el estado mexicano de Chiapas. Lo que resulta es un retrato íntimo que revela la esencia propia de los hach winik, u "hombres verdaderos," una tribu intentado preservar su cultura a la medida que el mundo moderno va invadiendo. Incluido también está el cuento corto de Paul Bowles "El pastor Dowe en Tacaté," el cual describe las experiencias de un misionario americano en un pueblo pequeño lacandón.
About the Author
---
Miquel Dewever-Plana is a photojournalist and the author of Underground Truth: The Silent Genocide, for which he was awarded the Journalism and Human Rights Prize at the 2008 International Festival of Photojournalism.