Discover and Improve Yourself - Hardcover: A Guided Book that Improves Mindfulness, Self-Care, and Organization (Hardcover)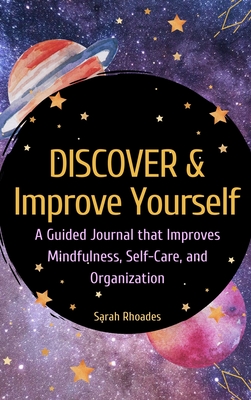 $19.90
Email or call for price
Description
---
A Life-Changing Guided Book that Improves Mindfulness, Self-Care, and Organization.
The 4 Key Changes for You to Discover:
Discover who you are. - Have you ever given much thought to who you are? Tell me about yourself, the question we've all heard at parties, job interviews, or meetings of different kinds. How do you answer it? What do you say? Who are you?
Be aware of your thoughts, beliefs, attitudes, emotions, and perceptions that lead your life. - Be familiar with the old self before you get familiar with the new self.
Discover new, captivating ways to YOUR new self and how to change your daily habits - Who do you want to be? How do you want to feel? What do you want to accomplish and how do you plan on reaching your goals?
Organize yourself through a daily planner that lasts for 77 days. - Effectively build your daily routine and check how productive each day is.
Why is the "Discover & Improve Yourself" Working Over other Journals?
Contains the most provocative exercises.
Ideal for organizing your day.
Makes you extremely creative.
Obtain the much-needed inspiration through amazing motivational quotes.
Helps you stay positive and motivated every day.
Has the perfect paperback size to take it with you anywhere and everywhere: 124 pages at 6″ x 9″, it fits in your backpack, purse, or laptop bag.
There is no wrong or right in life. There's just YOU. Your thoughts, your feelings, and your beliefs.
Looking for that thoughtful gift...? for your friends, family, and colleagues on occasions such as birthdays, Christmas, Mother's / Father's Day, Valentine's Day? Finally, a gift that's truly different and life-changing. Who would you buy it for?