Mental Poisoning (Large Print / Hardcover)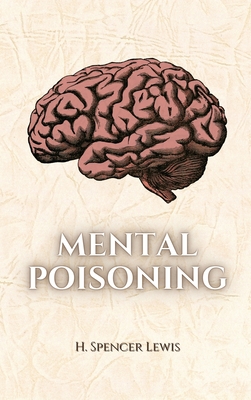 $15.59
Email or call for price.
Description
---
Harvey Spencer Lewis was a noted Rosicrucian author, occultist and Mystic. This book is a series of lessons in psychic influence, thought-force, concentration, will-power, and practical mental science. It's a practical guide to the psychology of the mind that you can apply to your everyday life. Mental Poisoning was written to show that the harm credited to outside, hostile forces is in fact self-generated through belief in these forces. Lewis offers a wise word of caution: "...it behooves every person carefully to guard his thoughts, words, gestures, and actions. The human mind is more sensitive than either the most sensitive of photographic films or the most sensitive of microphones. "
If anything the idea of Mental Poisoning is ever more pointed in our modern age of 24-hour news cycles, internet propaganda, social media, and information overload. There is so much misinformation, lies, and even malicious intent out there it's very helpful to be well armed to sort and reject ideas which are harmful. This book explains how to get out of thinking in negative ways.
LARGE PRINT EDITION