Quit Smoking: A Step-by-step Process to Quitting the Smoking Addiction (All You Need to Know to Stop Smoking and Includes Medication (Paperback)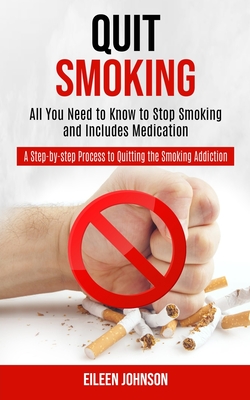 $19.95

Usually Ships in 3-5 Days
Description
---
This book is meant to help all of you out there who are ready to burn out that addiction and the habits associated with it. Have you tried all sorts of 'stop smoking' methods, which led to disappointing results? So had i...but then i figured out a simple way to slowly eradicate the hold that smoking had on me. This book gives you step-by-step ways to do what i did. I hope it helps you like it helped me.
In this book you'll learn:
- Why smoking is so hard to quit
- Why trying to quit smoking makes you vulnerable to weight gain
- If you can be hypnotized
- How to quit for good without gaining weight
- How to take back control over your health
- How to take back the time and money you've been wasting
- How quitting smoking can help you enjoy better personal relationships
Nicotine addiction is the fundamental reason that individuals persist in using tobacco products, and this persistent tobacco use contributes to many diseases.
Cigarettes and other forms of tobacco are addicting.nicotine is the drug in tobacco that causes addiction.the pharmacologic and behavioral processes that determine tobacco addiction are similar to those that determine addiction to drugs such as heroin and cocaine.