This Is the Part Where I Outwit You: Survivor, Reality TV, and the Endless Gaze (Paperback)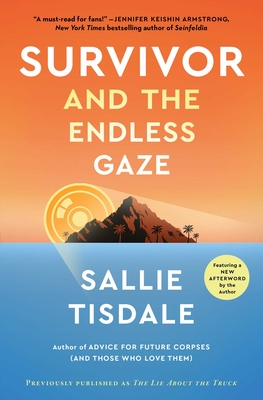 Description
---
In the vein of Seinfeldia and Bachelor Nation, the author of Advice for Future Corpses (and Those Who Love Them) brings "her singular sensibility, her genius for language" (Karen Karbo, author of In Praise of Difficult Women) to this insightful exploration of Survivor, reality TV, and the shifting definitions of truth in America.

In a world of fake news and rampant conspiracy theories, the nature of truth has increasingly blurry borders. In this clever and timely cultural commentary, award-winning author Sallie Tisdale tackles this issue by framing it in a familiar way—reality TV, particularly the long-running CBS show Survivor.

With her insightful and compelling writing, Tisdale illuminates the ins and outs of Survivor fandom: from the fan forum where statistical analysis is used to predict outcomes of the show to the show's underreported history of racism and sexual assault. With humor and in-depth superfan analysis, Tisdale explores the distinction between suspended disbelief and true authenticity both in how we watch shows like Survivor, and in how we perceive the world around us.
About the Author
---
Sallie Tisdale is the author of several books, including Advice for Future Corpses (and Those Who Love them), Violation, Talk Dirty to Me, Stepping Westward, and Women of the Way. She has received a Pushcart Prize, an NEA Fellowship, the James D. Phelan Literary Award, and was selected for the Shoenfeldt Distinguished Visiting Writer Series. Her work has appeared in Harper's, The New Yorker, The Threepenny Review, The Antioch Review, Conjunctions, and Tricycle. In addition to her award-winning writing career, Tisdale has been a nurse for many years, including a decade in palliative care. She lives in Portland, Oregon. Visit her online at SallieTisdale.com.