My Words, My Liberation (Paperback)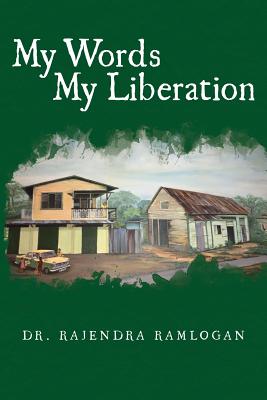 $5.40

Usually Ships in 3-5 Days
Description
---
Rajendra Ramlogan came to America full of hope, the recipient of a funded internship at the prestigious Washington, DC, law firm of Wilmer, Cutler, and Pickering. Born in Trinidad and Tobago, a nation whose population is descended from African slaves and indentured Indian laborers, Ramlogan was no stranger to racial tension, but he quickly discovered being black in America meant something outside his previous experience.
In My Words, My Liberation, Ramlogan offers an introspective memoir in verse. While living in DC and during his studies at the New York University School of Law, he chronicled his experiences, his anger, and the resilience of those around him coping every day with systemic oppression. Ramlogan forced himself to confront his inner demons through poetry-poems whose themes seem to predict a savage beating that left their author semicomatose for two long years.
Written in urban apartments, on subways, and in the parks of DC and New York, Ramlogan's expressive verse deals with pride and exhaustion, injustice and brotherhood, the concrete city and the haven of the natural world.
This is Ramlogan's world. To explore it is to meet with both disenchantment and hope in equal measure.
About the Author
---
Rajendra Ramlogan is a professor of commercial and environmental law in the Department of Management Studies at the University of the West Indies in Saint Augustine, Trinidad and Tobago. Ramlogan earned his bachelor of arts in English literature from the University of the West Indies, Trinidad and Tobago, and his legum baccalaureus from the University of the East Indies, Barbados. He completed his legal education certificate at the Sir Hugh Wooding School of Law and graduated from the University of Cambridge with a doctorate in international environmental law.