Thistles & Thorns (Hardcover)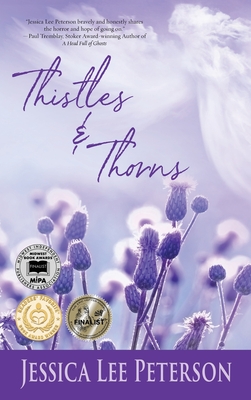 $27.29
Email or call for price
Description
---
"A true survivor's story that you will not forget. Well worth the read "
-Edward S. Scott, Author of Dark Daze & Foggy Nights
Thistles &Thorns is a mother's personal memoir of surviving murdered children, seeking justice, rejecting revenge, and persisting through love.
This true crime memoir will wreak havoc on the status quo of how to survive and grieve. On July 10, 2012, Jessica Lee Peterson woke up as a single mother of three complicated creatures named Amara, Sophie, and Cecilia. By the end of that bright summer day, she had empty arms and broken dreams due to domestic violence. Her journey of survival would start from the deepest pit of despair, a world in which her daughters had been murdered by their father. This is her story about the people she made, how they were taken from the world, and how she survived without them.
Jessica was not alone in her grief. The small-town Wisconsin community the girls had grown up in was rocked to its core and rose up to support her family. Her battles would take her from court rooms to playgrounds to the edges of the world. Tragedy and suffering are endemic in this world, but Jessica shows how it can be overcome by grace and love.