The Devil and John Holmes: And Other True Stories of Drugs, Porn and Murder (Paperback)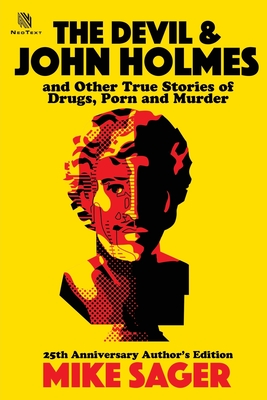 $11.99

Usually Ships in 3-5 Days
Description
---
Now with new cover, new interior art, and vintage movie posters added.
"John Holmes was every man's gigolo, a polyester smoothie with a sparse mustache, a flying collar, and lots of buttons undone. He wasn't threatening. He chewed gum and overacted. He took a lounge singer's approach to sex, deliberately gentle, ostentatiously artful, a homely guy with a pinkie ring and a big dick who was convinced he was every woman's dream." -from "The Devil and John Holmes."
John Curtis Holmes had the longest, most prolific career in the history of pornography. He had sex on-screen with two generations of leading ladies, from Seka and Marilyn Chambers to Traci Lords, Ginger Lynn, and Italian Member of Parliament Cicciolina. The first man to win the X-Rated Critics Organization Best Actor Award, Holmes was an idol and an icon, the most visible male porn star of his time.
Holmes started in the business around 1968 and made more than two thousand movies. But after descending into a world of drugs and crime, he became the central figure in one of the most publicized mass murders in L.A. history, the 1981 Wonderland Avenue killings in Laurel Canyon, in which four people were brutally bludgeoned to death. Holmes was tried and acquitted of the crimes in 1982. He died from complications of AIDS on March 13, 1988.
Read the story that inspired the movies Boogie Nights, with Mark Walhberg, and Wonderland, with Val Kilmer and Lisa Kudrow. Now with restored edits, updated information, new cover and interior art by Austraila's famous illustration team WBYK, and photos of old Holmes movie posters. The collection includes three bonus stories. "Little Girl Lost," about the life and death of beautiful porn starlet Savannah, among the first of the Vivid Girls; "Deviates in Love" about swingers and amateur porn; and "The Porn Identity," about a divorced man's search for retired porn starlets in an effort to get his mojo back.