Russia: Putin's Playground: Empire, Revolution, & the New Tsar (Paperback)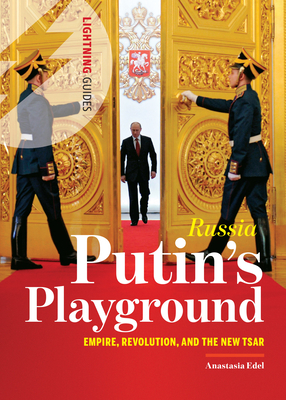 $8.99
Email or call for price
Description
---
Empire, Revolution, and the New Tsar
Is Russia in the hands of a lunatic?
Ever since Vladimir Putin's presidential incarnation, pundits and political analysts have asked this question with increasing frequency. Known for his aggressive politics abroad, and irresponsible despotism domestically, the leader of the world's largest nation holds seemingly limitless control over his people. But Putin is only the latest face of Russian political power: understanding his rule means understanding Russia.
In Russia: Putin's Playground, Anastasia Edel explores the tumultuous relationship between the Russian state and its people, and traces Russia's history from its inception through Putin's controversial rule. In a series of short and punchy articles, Putin's Playground examines every facet of Russian life and culture―from literature to oligarchs including Peter the Great to punk protesters Pussy Riot.