Lean and Green Cookbook: Quick and Easy to Follow Recipes to Rapid Weight Loss By Harnessing The Power of Fueling Hacks Meals (Paperback)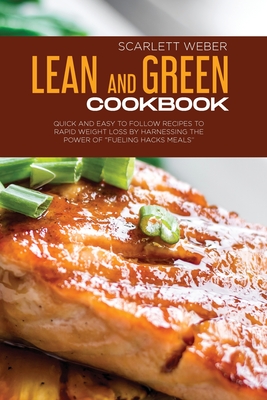 Description
---
55% OFF for Bookstores NOW at $ 23,95 instead of $ 34,95
What is Lean and Green Diet? How it can be useful to lose weight?
Many people wonder what the Lean and Green Diet is all about, and this book just comes in handy.
Through the years, various diets have emerged and still emerges. Unfortunately, they don't work for all individuals, so researchers always try to find new regimens.
The Lean and Green Diet has proven to be very useful, and it allows individuals to lose weight by eating processed foods and homemade lean meals. Calories or carbs are not counted. But how can you lose weight if you keep consuming fudge, muffins, pies, custard, cakes, smoothies, pizzas, and burgers? You name it. You can eat them with this Lean and Green Diet cookbook as your reference. A healthy diet is essential, but people are looking for a plan that allows them to enjoy a delectable full course meal still.
This book covers:
BREAKFAST
LUNCH
DINNER
MEAT
SEAFOOD
VEGETABLES
SOUP AND STEW
MAIN
...And much more
These recipes are very affordable, and the ingredients are not hard to find. There's no need to curb your cravings for sweets or skip on red meats or your favorite kinds of seafood. By eating healthy, combined with the right mindset, the Lean and Green Diet will surely help readers achieve the ideal weight they are aiming for.
Buy it NOW and let your customers get addicted to this incredible book