Aquaponics for Beginners: How to Build Your Own Aquaponic System and Raise Fish and Plants Together. Produce healthy to eat healthy (Hardcover)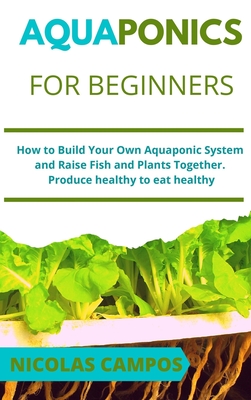 $36.95
Email or call for price
Description
---
★★
Do you want to build your home ecosystem to provide healthy food for your family?Do you want to grow fresh vegetables and harvest fish from your garden?
Your customers will never stop thanking you for providing them with the right tool to create their personal home ecosystem.
Among the modern methods of cultivation of crops, Aquaponic occupies a special place because of the many advantages it offers. It is nothing more than the cultivation of plants without soil but in water, integrated with fish farming. The water is enriched with nutrients from fish farming.
This book will guide you through the different Aquaponic cultivation systems and give you step-by-step instructions on how to create and maintain your own Aquaponic garden.
Aquaponic systems are extremely productive, completely organic, and there is no need to weed, water, bend or dig. This is the ultimate do-it-yourself manual that gives you all the tools you need to create your own Aquaponic System and enjoy fresh, healthy food all year round.
In Aquaponics for Beginners you will discover:
Advantages and disadvantages of an Aquaponic System
How to make a plant
Types of systems in Aquaponic
Ventilation systems
Which plants and which fish to grow
.............and much more
What are you waiting for?
Don't waste any more time Get yours today at this special launch price.
★★
Buy it Now and let your customers become addicted to this fantastic book on Aquaponic System