La Psicología del Éxito - The Psychology of Success: Desarrollar una Personalidad Fuerte para el Éxito con Inteligencia Emocional, Empatía, Lenguaje C (Hardcover)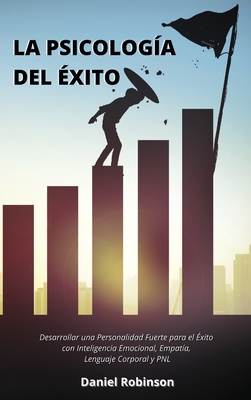 $34.99

Usually Ships in 3-5 Days
Description
---
★ 55% OFF for Bookstores BUY NOW, LAST DAYS ★
La Psicolog a del xito - The Psychology of Success ( SPANISH VERSION )
SUCCESS: EVERYONE WANTS IT
In this book, we will discover how to get everything you want in life. We will give a definition of success, then we will discuss how success exists as psychology within emotional intelligence, and finally, how to strengthen emotional intelligence in order to ensure that you are as successful as you have set out to become.
Making sure people like you is the best way to get a leg up in the world. You won't do well or succeed if people don't like you. There are a variety of psychological tricks and methods to get people to like you.
To be successful in anything involving other people, you must actively develop body language that is inviting rather than closed off to the world.
We usually think of empathy in relation to others but we can use empathy to increase self-awareness and self-esteem to succeed in life.
This book covers:
What is psychology
Personality Types
The Psychology of Success
Using Psychology to Fight Procrastination
NLP for a Successful Life
Body language per success
The Importance of Empathy to Increase Self-Awareness
And much more
Your customers will never stop using this amazing book