Manipulation Psychology: An Easily Understandable Guide To Quickly Learn The Secrets of Manipulation Techniques, With Complete Information on H (Paperback)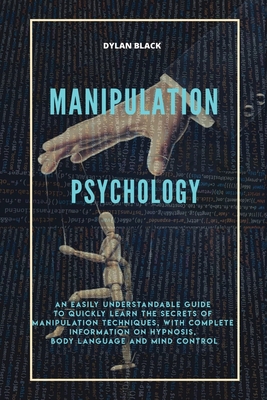 $22.99

Usually Ships in 3-5 Days
Description
---
How can you persuade someone to do exactly what you want them to do?
What if there was a way to get people to do what you want while believing that the action was their idea in the first place?
To have the power that ensures your requests are met without hesitation If there was such a power, would you take it? Not only is there such a thing, you can find it here The answer lies in dark psychology.
Inside this book you will know about:
Manipulation
Mind Control
Hypnosis
Persuasion
Deception
Body Language Codes
And much more
Never again will you be a victim of manipulation. Whether it's the media, television, a billboard, or the salesperson who won't let you do your shopping. Things will change when you become the master of manipulation. Once you have read this book, you will be an expert in persuasion.
Anyone you want, will do what you want
Grab your copy now and embark on this new world.