DARK PSYCHOLOGY and EMOTIONAL MANIPULATION (Paperback)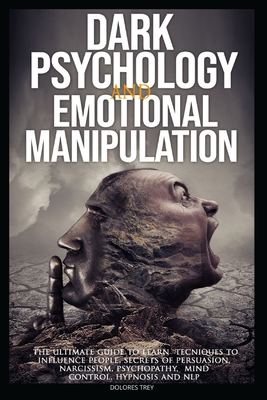 $29.00
Email or call for price
Description
---
For years, dark psychology has been kept hidden. It's too powerful to let everyone know about it - and to use it in their selfish advantage. But now the secrets are exposed, and you can learn exactly how you've been manipulated in the past - and how you can protect yourself from (or even use) the same techniques.
This audiobook is a tool that will give you all the strategies and knowledge you need and guide you step-by-step in the process of persuasiveness, brainwashing, emotional manipulation, and hypnosis, and teach you how to protect yourself from psychological manipulation.
In this audiobook you will learn:
What is dark psychology
Understanding the dark triad of personality
Where did the "dark triad" come from?
The signs of the dark triad of personality
Emotional blackmail and manipulation
Recognize and avoid emotional manipulation in the couple
Understanding persuasion
Key elements of persuasion
Understanding mind control
Understanding hypnosis
Brainwashing
Neuro-linguistic programming
And many more
If your goal is to learn all these techniques and successfully master these secret arts, then this audiobook is for you. Even if you've tried other manuals or courses, this audiobook is what gives you full access to these skills.
This audiobook will introduce you to this new field of study that thrives on drawing the positive out of the previously understood negative aspects of human behavior. Psychopathy, narcissism, machiavellianism, and other categories of personality and behavior will be discussed and reflected in our own true motivations.
From knowing emotions to why dark seduction is such a strong weapon, this must-have guide includes everything you need to defend yourself against dangerous men, recognise negative behaviors, and never again be the target of their tactics
Dark Psychology is not just about self-defence - understanding psychology is a powerful benefit that allows you to identify your goals, assess your weaknesses, and take steps to improve them. The recognition of dark psychology has never been more important in today's age of mass media.