The 28-Day Alcohol-Free Challenge for Women [2 Books in 1]: The Revolutionary Method to Forget Bad Experiences from Alcohol and Reclaim Your Reputatio (Hardcover)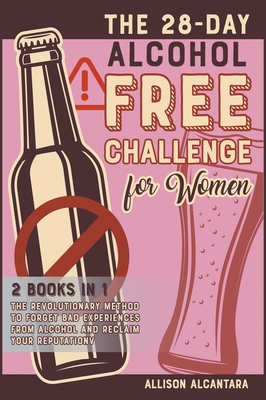 $53.99
Email or call for price
Description
---
"It was love at first sight. The beads of moisture on a chilled bottle. The way the glasses clinked. The way the conversation flowed... Then it became obsession. The way she hid her bottles behind the refrigerator. The way she slipped from the dinner table to the bathroom, from work to the bar. And then, like so many stories, it fell apart"
"55% OFF for Bookstores Discounted Retail Price NOW "
Are your customers looking forward to waking up in the morning without headaches, regrets and stop getting trapped in the past?
Do you want to make sure that by buying just one book they will come back to buy again and again?
Then, You Need this Book in Your Library and... Your Customers Will Never Stop to Use and Gift It
? - WHY THIS BOOK CAN HELP YOUR CUSTOMERS
This brand-new bundle has helped thousands of drinkers from all over the world to quit.
By explaining why your customer feels the need to drink and with step-by-step instructions to set him free, this smart guide shows how to escape from the alcohol trap.
Your customer will find:
 A unique method that does not require willpower
 Remove the desire to drink alcohol
 Stop easily, immediately, and painlessly
 Regain control of your life
 Tips and tricks for everyday life
 Bonus: the bullet-proof method for women to leave the alcohol aside forever
Are you ready to leave a permanent imprint on the lives of your customers and their family?
Click the "BUY NOW" Button, Buy THOUSANDS of Copies and Let Your Customers Rob Your Library