The Premium Medical Marijuana Guide: A Complete Guide for Understanding and Using Cannabis Medical Power. How to Relieve Chronic Pain, Anxiety, Insomn (Paperback)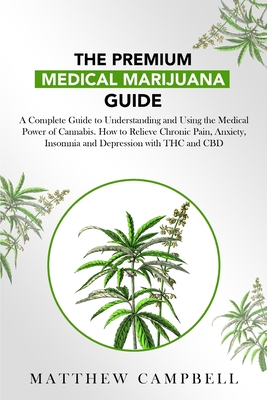 Description
---
What's the true potential of the Cannabis plant? Can it really heal some illnesses? If so, how can we make the most out of it?
This book will answer all of your questions regarding the medical use of Cannabis, and you will finally be able to fully understand its many effects on the human body.
This is a guide that will help you understand the medical breakthroughs that have been done in the past years and the reason why so many people are using this plant to heal their illnesses in a chemical-free way.
In this book you will find:
The different species and strains of Cannabis
The chemical substances that are present in the plant
Understanding THC and CBD
The chemistry of our own body
What leads to addiction and the long-term effects
The known medical uses and the ones that are still being experimented
Why use cannabis and for which pathologies.
The market value of medical Cannabis is experiencing a constant growth: after ages of prohibition we are now witnessing many studies and researches that demonstrate its positive effects on different types of chronic illnesses.
In this book you will find all the necessary information to understand the medical research that has happened in the past years.