Deep Sleep with Hypnosis for Women: Say Bye-Bye to Anxiety, Insomnia Struggle and Bad Habits Before Bed - Find out Mind-Body Relaxation with Ocean Vis (Hardcover)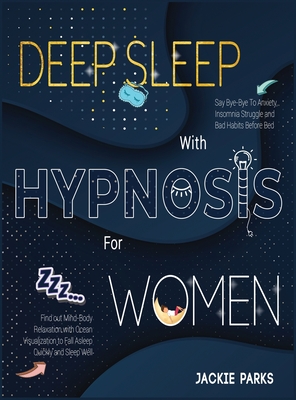 $35.99
Email or call for price.
Description
---
Welcome to the sample of "Hypnosis for women", the largest hypnotherapy program consisting of 4 modules to become a Superwoman
In this 4 in 1 program, you will find all the tools to increase your awareness. Additionally, you will learn:
◆ Understand your past more deeply
◆ Eliminate negative thoughts and insecurity
◆ Stop procrastinating and start taking action
◆ Rewire your brain and get you on the road to lasting weight loss
◆ Get better and deeper sleep
The following titles are included:
★ How to F * ck Anxiety and Stress: A survival guide to control your emotions, manage relationships, and become stress-free.
★ Deep Sleep Hypnosis for Women: A complete program to relaxing mind, body, and soul.
★ Rapid Weight Loss Hypnosis for Women: A Smart Hypnotherapy to overcome eating disorder, lose weight fast, and maintain your shape.
★ The Reverse Female Psychology: Complete program to rewire your brain, control manipulation, and persuasion techniques.
Do not wait any longer Scroll up, click the "buy" button now, and begin your journey to a confident, empowered, and happier you