The Prophet (Hero Classics) (Paperback)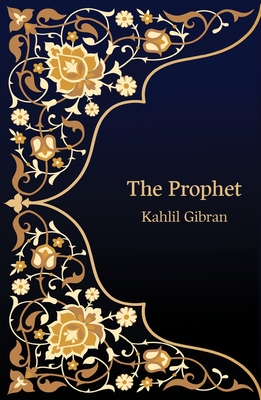 Description
---
Part of the Hero Classics series
"Your children are not your children. They are the sons and daughters of Life's longing for itself."
This is the story of the prophet Al-Mustafa and his conversations with various acquaintances, as he returns home after a long absence. Told in 26 prose poetry fables written in English, the book covers areas such as love, passion, pain, freedom and friendship. The Prophet has been translated into over 100 different languages, making it one of the most translated books in history.
The Hero Classics series:
Meditations
The Prophet
A Room of One's Own
Incidents in the Life of a Slave Girl
The Art of War
The Life of Charlotte Bronte
The Republic
The Prince
Narrative of the Life of Frederick Douglass, an American Slave
About the Author
---
Kahlil Gibran was a Lebanese-American writer, poet, and artist. He is best known as the author of The Prophet, which was first published in the United States in 1923 and has since become one of the best-selling books of all time, having been translated in more than 100 languages. Kahlil Gibran was the key figure in a Romantic movement that transformed Arabic literature in the first half of the 20th century.