Of Quills & Kings (Paperback)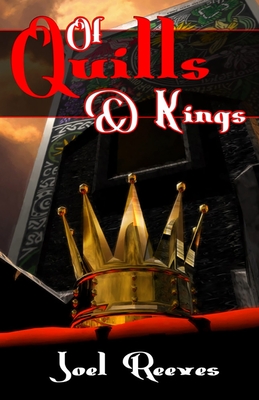 $19.95

Usually Ships in 3-5 Days
Description
---
Jonathan Quintain is a na ve young man reluctant to assume leadership after the Baron abandons the castle with his mistress and most of the staff. When a spell cast by the inept advisor and castle mage, Gamitof Pym, goes awry, the castle is turned upside down--freeing an underestimated hedgehog prisoner and displacing the magical Orb.
Pox, the youngest of a line of inept and arrogant deities, sets out on a mission to recover it. However, Pox's seemingly easy task becomes botched when Walpole, the so-called Sacred Hedgehog of Yurle, steals the Orb and begins his mission for world domination.
Following a battle for the now-ruined castle, Jonathan learns that the demonic hedgehog has captured the realm's child-king. With nothing left at home to satisfy a young man's appetite for adventure, he and his friends set off into the desolate land of Yurle to save their king and hopefully recover the stolen Orb.