The Sisters We Were: A Novel (Paperback)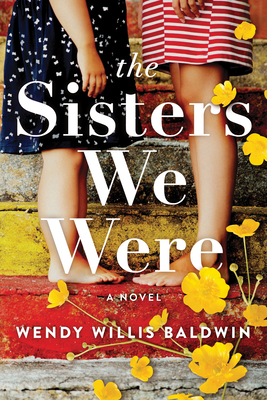 $16.99

Should Be On Our Shelves Now
Description
---
"Readers will be eager for more." —Booklist
"An insightful and empathetic view into the daily struggles of living with obesity. A solid entry for titles with plus-sized heroines." —Library Journal
Pearl and Ruby's choices drove them apart.
Finding their way back to each other might be the only way forward.
The weight of their family secrets could not have shaped Pearl and Ruby Crenshaw any differently. Ruby's a runner, living in Dallas and only reluctantly talking to their mother, Birdie, when she calls from prison. Pearl is still living in her mother's fixer-upper and finds herself facing a line in the sand: her weight is threatening to kill her. She's hundreds of pounds beyond the point where she can celebrate her curves or benefit from the body positivity movement, and unless she takes drastic action, the future looks dire.
But when Ruby's buried rage explodes in a hilariously viral way, the mistake has life-altering consequences. Now the sisters are back living under the same roof and forced to put the pieces of their separate lives together again. Funny, cinematic, and bursting with heart, this is a story of hope and redemption that celebrates the unbreakable bonds of sisterhood.
"A moving story of sisters and their unbreakable bond that spans a lifetime. Both hilarious and heartfelt, Baldwin brings to life characters that not only amuse us but stay with us long after the story is told. With this delightful and meaningful debut, Wendy Willis Baldwin is definitely an author to watch." —Angela Pisel, author of With Love from the Inside
About the Author
---
The Sisters We Were is Wendy Willis Baldwin's debut novel. Together, she and her sister host the Life After Fat Pants Podcast. A native of Texas, Baldwin now lives on a farm in New Hampshire with her husband, her dogs, and thousands of honeybees.
Praise For…
---
"Readers will be eager for more." — Booklist

"An insightful and empathetic view into the daily struggles of living with obesity. A solid entry for titles with plus-sized heroines." — Library Journal

"A moving story of sisters and their unbreakable bond that spans a lifetime. Both hilarious and heartfelt, Baldwin brings to life characters that not only amuse us but stay with us long after the story is told. With this delightful and meaningful debut, Wendy Willis Baldwin is definitely an author to watch." — Angela Pisel, author of With Love from the Inside