Grief and Loss: How to Calm Yourself, Heal Your Heart & Work Through Grief (Paperback)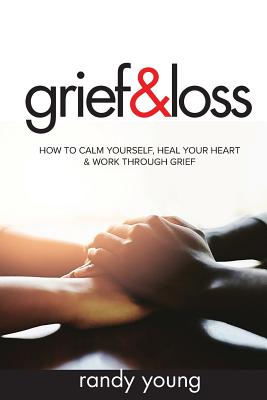 $15.95

Usually Ships in 3-5 Days
Description
---
Incomplete recovery from grief can have a lifelong impact on happiness, but when ready, it is possible to recover and regain energy once again
Multi-time best selling personal development author and expert, Randy Young, shares with you a proven program to help you deal with grief and loss, and how you can move past it. With millions of his readers worldwide enjoying his books, courses, and videos, Randy has put together this gentle program that aims to help you deal with things like loss of health, loss of faith, grief, and the impacts it could have on your life (social, financial, career, etc.).
In this book, you will get:
To understand the psychology of grief and loss, and learn how you can deal with it in a way that encourages you to move past it.
A proven process that breaks everything down into smaller actions that you can slowly apply in your life - Randy refers to it as a "baby steps approach".
Randy's personal email address for unlimited customer support if you have any questions
And much, much more...
About the Author
---
"When everything feels like an uphill struggle, just think of the view from the top"-anonymous Randy Young is a #1 Best Selling personal development and self-help author. He has written many books that discuss the importance of solving inner problems, but also focuses heavily on constant development of one's self. He has learned many things throughout the last decade while studying the personal development and self-help industries, including being notably featured as a top author on Amazon. When he's not busy writing books, he absolutely loves communicating with his fans, working with them on their own personal development journeys. Be sure to send him an email if you are a fan - and visit his website www.HappierThanYesterday.com