The Art of Palmistry (Mini Book) (Hardcover)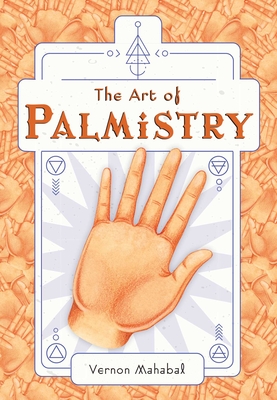 $11.99
Email or call for price
Description
---
Palm reading has been used for millennia as a means of divining a person's past and future. And now, that knowledge can be literally in the palm of your hand!

Drawing on a deep tradition of divination and interpretation of the messages found on the palms of our hands, this handy little (one might even say . . . palm-sized!) book collects expert author and scholar Vernon Mahabal's writings alongside helpful illustrations by Belgin Wedman that will have you and your friends reading palms like seasoned professionals. This beautifully produced and highly giftable hardcover book is filled with easily deciphered illustrations and detailed information, this guide is a perfect entry into the mystic art of palmistry. Gain detailed insight into your life's purpose, your true career calling, and your talents, abilities and potential, and more.

• Deep and detailed information on the art and science of palm-reading, in 304 information-packed pages.

• Blends ancient and more contemporary traditions to give an easily accessible approach that is nonetheless rooted in centuries-old traditions.

• Filled with informative illustrations that clarify exactly what to look for and how to interpret the features of any hand.
About the Author
---
Vernon Mahabal is the founder and director of The Palmistry Institute in Los Angeles. In 1979 he began formal training in Vedic cosmology, resulting in numerous trips to India. He combines Western astrological palmistry with Chinese elemental hand analysis, as he continues to explore new research. Mahabal has read thousands of hands and is in constant demand as a lecturer. He has hosted his own national cable show and written numerous articles on palmistry.