Renal Diet Recipes: Easy Delicious Recipes for Managing your Kidneys (Paperback)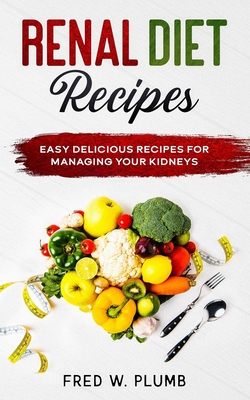 $14.00
Usually Ships in 3-5 Days
Description
---
Discover the healthiest way to eat your favorite foods
Would you like to lose weight and get healthier at the same time?
What about a healthy liver, kidneys, and heart?
Or maybe, you just want a healthy meal plan that will guide your overall nutrition?
If at least one of these questions got your attention, then keep reading...
"RENAL DIET RECIPES" - a complete cookbook and healthy living guide for weight loss, kidney, liver, heart health, and overall longevity.
Most people these days think about a diet as a weight loss tool and that all diets are similar or the same. What people don't usually understand is that diet has to be healthy in the first place. All these crazy weight-loss diets like KETO, ATKINS, PALEO have nothing to do with living a healthy and long life, their first priority and the main focus is for people to see the results visually, so they feel good about themselves. These diet books just talk about benefits and neglect the true health problems in the future.
The purpose of this book is to let people know that there are ways to lose weight healthy and fast, even when the main focus is not weight-loss. While creating this book, we did a lot of scientifical research and put together the most practical information along with plenty of delicious recipes that will keep you motivated during the process.
Here are a few things you will find in this book:
Basics of Renal diet
Nutrients your body needs to be healthy
How does body detoxification work?
Healthy kidneys and weight loss (why is it important?)
Over 70 delicious recipes for a healthy body
Most common Renal diet mistakes
Much more...
Now it is your turn to take your health into your own hands.
Scroll up, click on
"Buy Now"
and start using it.