Project Planner: Productivity Planner Pages, Planning Projects, List & Keep Track Notes & Ideas, Gift, Organize, Log & Record Goals, No (Paperback)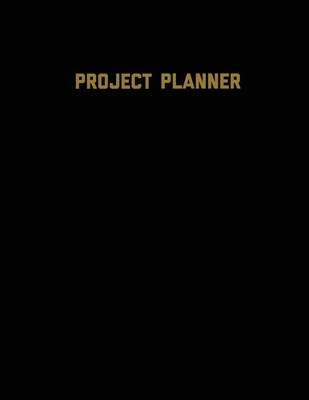 $20.99

Usually Ships in 3-5 Days
Description
---
This Project Planner is a perfect way that you can keep track of all your projects. It will help your get organized with all your projects whether it's at the office with work & business projects or at home with knitting, sewing, crochet projects or any other tasks all in one place. The interior contains space for:
Monthly Planner & Goals Page - List your goals & top priorities for the month.
Project Planner & Goals - List your project name, start date, deadline, information & action plan, tools & resources. Project to do list, ideas, concepts & action plan overview.
Work Hours Log - Task details, date & hours worked.
Project Progress - Track your progress.
Project Tasks List - Action steps for tasks, due date & tick box for completion.
Productivity Planner - Daily goals & priorities, main task, secondary task, other tasks.
Weekly Planner - Weekly overview of your tasks planned plus notes section.
Productivity Wheel - Color chart to track productivity.
Weekly Schedule - Hour by hour for the week schedule.
Project Time Tracker - 15 minute tracker to check as completed.
Project Manager - 5 week goal tracker.
Month In Review - Summarize your month with reflection, highlights, improve & focus.
Daily Goal Tracker - Track the progress of your goals.
Daily Schedule & Priorities - Hour by hour schedule, reminders, today's to do list, notes.
This Project Management log book is a great way to get organized your projects & record your progress. If you need to organize your projects, this is a great tool to use. Easy to use every day or whenever you like. Also will make a great gift. Size is 8.5x11 inches, 154 pages, elegant design, quality white paper, soft matte finish cover, paperback.