George Washington Was A Badass: Crazy But True Stories About The United States' First President (Paperback)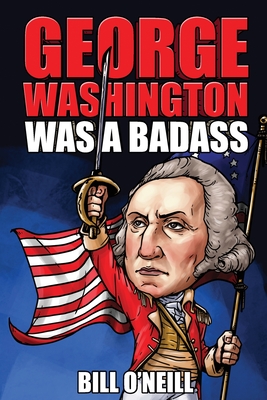 $11.90

Usually Ships in 3-5 Days
Description
---
American history has been shaped and molded by a series of badasses who sometimes went against the system and made their own rules, which eventually became the rules for the rest of the country.
Many of these rebel badasses were writers, scientists, and athletes, who all contributed new ways of thinking, seeing, and doing things in the country, but there is little doubt who the first true badass was in American history-George Washington.
Unlike many of the countless biographies that have been written about Washington, this book takes a lighthearted approach to what made George such a badass, beginning with his life on the plantation in Virginia in the early 1700s and ending with the legacy he left that can be literally seen from coast to coast, everyday.
In George Washington Was A Badass: Crazy But True Stories About The United States' First President, you'll learn about how some of the following events, people, and ideas that contributed to making Washington the archetypal badass American president and be able to answer the following questions:
- What type of education did Washington have and how did that contribute to him becoming a badass?
- In what war did Washington gain his first military experience?
- How did Washington organize Americans at the start of the American Revolution?
- What were some of the failures and challenges Washington faced and overcame during the American Revolution?
- Why was Washington's choice to use spies during the war a good one?
- How popular was Washington as president?
- What were Washington's views on slavery and race?
- Why was Washington's "Farwell Address" so important?
And so much more
This book is chalked full of fascinating and inspiring facts and anecdotes about America's first president, and many would argue the most important president.
Far more than just another boring history book, this down-to-Earth read (just as Washington would've wanted it) is guaranteed to keep you reading page after page.
So sit back, relax, and enjoy this riveting book about America's first badass president.