Cultivating Calm: An Anxiety Journal (Paperback)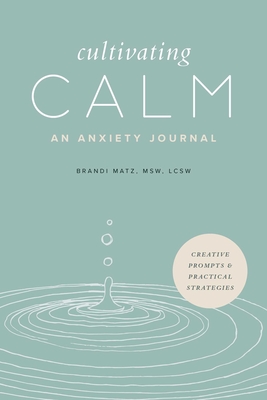 $13.99

Usually Ships in 3-5 Days
Description
---
Create calm in your life-practical, evidence-based exercises for relieving anxiety
When it comes to reducing anxiety, journaling can be a valuable therapeutic outlet. Cultivating Calm: An Anxiety Journal is full of practical writing prompts, strategies, and meditations designed to minimize anxious thoughts and feelings so you can get back to feeling like your true self.
Journal your way to a calm mind with scientifically backed exercises tailored to specific anxiety triggers like clutter, finances, health, social situations, flying, and beyond. You'll also find meditations for quieting your thoughts, getting restorative sleep, practicing gratitude, and more. With this anxiety journal, you'll be on the path to peace
Cultivating Calm: An Anxiety Journal includes:
Evidence-based prompts-Discover exercises based on scientifically supported methods for relieving anxiety, including mindfulness, Cognitive Behavioral Therapy (CBT), and Acceptance and Commitment Therapy (ACT).
Thought-provoking quotes-Reflect on inspirational quotes from motivational figures like the Buddha, Albert Einstein, Eleanor Roosevelt, and more.
Therapeutic journaling-Process your feelings, clarify the causes of your anxiety, and identify where your fears are coming from with this beautifully designed anxiety journal.
Identify, examine, and eliminate unwanted thoughts and feelings with Cultivating Calm: An Anxiety Journal.