The Zebra Murders: A Season of Killing, Racial Madness and Civil Rights (Paperback)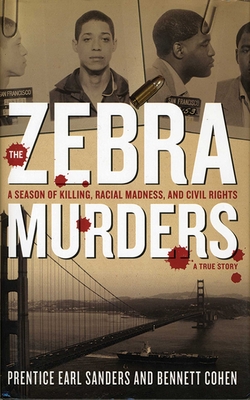 $14.95
Email or call for price.
Description
---
On October 20, 1973, in San Francisco, a white couple strolling down Telegraph Hill was set upon and butchered by four young black men. Thus began a reign of terror that lasted six months and left fifteen whites dead and the entire city in a state of panic. The perpetrators wanted nothing less than a race war.

With pressure on the San Francisco Police Department mounting daily, young homicide detectives Prentice Earl Sanders and his colleague Rotea Gilford—both African-American—were as- signed to the cases. The problem was: Sanders and Gilford were in the midst of a trail-blazing suit against the SFPD for racial discrimination, which in those days was rampant. The backlash was immediate. The force needed Sanders's and Gilford's knowledge of the black community to help stem the brutal murders, but the SFPD made it known that in a tight situation, no white back- up would be forthcoming. In those impossible conditions—the oppressive white power structure on one hand, the violent black radicals on the other—Sanders and Gilford knew they were sitting ducks. Against all odds, they set out to find those guilty of the Zebra Murders and bring them to justice. This is their incredible story.