Planting the Natural Garden (Hardcover)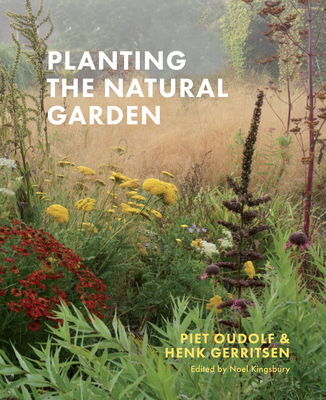 $39.95

Should Be On Our Shelves Now
Description
---
"If the world of gardening has rock stars, Piet Oudolf qualifies as Mick Jagger, David Bowie, and Prince rolled into one." —Gardenista

The original publication of Planting the Natural Garden ushered in a revolution in landscape design: the New Perennial Movement. Spearheaded by internationally renowned designer Piet Oudolf, and incisively articulated by the late plantsman and designer Henk Gerritsen, it transformed private and public spaces with its emotionally resonant, naturalistic use of hardy perennials and grasses.

Now this classic has been expanded and updated to include scores of new plants and combinations. Packed with practical information and visual inspiration, Planting the Natural Garden zeroes in on the New Perennial Movement's power to move us, making its distinctive plant palette available to all. For enthusiasts of these vibrant landscapes, it is an essential text; for gardeners who love the dreamy moods and colors that Oudolf and Gerritsen celebrate, it's the key to a magic kingdom of garden beauty.
About the Author
---
Piet Oudolf is among the world's most innovative garden designers and a leading exponent of naturalistic planting, a style that takes inspiration from nature but employs artistic skill in creating planting schemes. Oudolf's extensive work over 30 years of practice includes public and private gardens all over the world. He is best known for his work on the High Line and Battery Park in New York, the Lurie Garden in Chicago's Millennium Park, and Potters Fields in London.
Praise For…
---
"Irresistible and essential." —The English Garden

"A beautiful and worthy revision of a garden book classic." —Gardens Illustrated

"A useful DIY manual for home gardeners interested in sustainability." —The Financial Times ​

"A lush publication." —Landscape Architecture

"A celebration of beauty, design, color and texture in a garden with naturalistic plantings." —The Oregonian

"Packed with practical information and visual inspiration, Planting the Natural Garden is a must-have manual… and an essential source of information and inspiration." —The Gardener

"An engaging and updated reference for designers, gardeners, and plant lovers alike!" —The American Gardener

"Packed with practical information and visual inspiration, Planting the Natural Garden makes its distinctive plant palette available to all. For enthusiasts of these vibrant landscapes, it is an essential text. For gardeners who love the dreamy moods and colors that Oudolf and Gerritsen celebrate, it focuses on this planting style's power to move viewers." —Michigan Gardener