The 2022 Old Farmer's Almanac Weather Calendar (Calendar)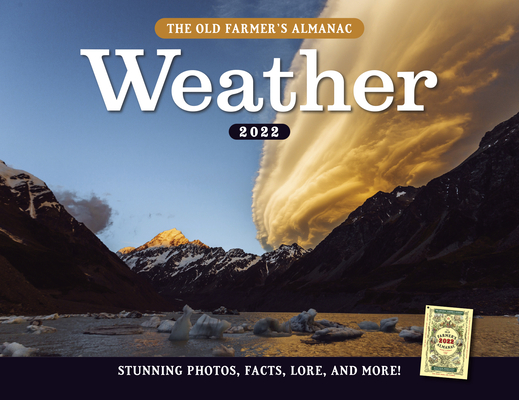 Description
---
Beautifully produced by America's favorite weather specialists and back by popular demand to celebrate its 22nd year, The 2022 Old Farmer's Almanac Weather Calendar brings Mother Nature's splendor and severity into stark relief with stunning photos from the United States and elsewhere around the world: cloud-to-ground lightning in Kansas, a magnificent double rainbow in New Zealand, beautiful fall foliage in the Berkshires thinly veiled by fog, and more! Complementing each image is a fact about a historic weather event, an explanation of the pictured phenomenon, and timeless weather lore in the form of a saying or proverb.
 
It's the perfect accompaniment to The Old Farmer's Almanac's famous weather predictions for North America, which can be found in The Old Farmer's Almanac annual publication or at Almanac.com/weather.
 
About the Author
---
America's best-selling annual publication, with facts, feature articles, and advice that are "useful, with a pleasant degree of humor."