The 2022 Old Farmer's Almanac Gardening Calendar (Calendar)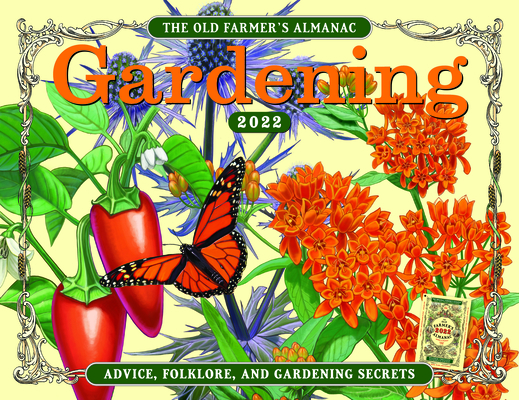 Description
---
From the folks who taught generations how to grow comes a perennial favorite and best-seller for 45 years: The Old Farmer's Almanac Gardening Calendar is for nature and gardening lovers alike. Each month features an edible, an ornamental, or a creature from the natural world in a stunning illustration commissioned for this use, with mini-feature captions that include guidance for growing the plants shown in the art.
 
Of course, it wouldn't be from The Old Farmer's Almanac if it didn't give you the best times for planting, gardening/weather proverbs, plant fun facts, insightful quotes, and gardening secrets for the entire year.
 
About the Author
---
America's best-selling annual publication, with facts, feature articles, and advice that are "useful, with a pleasant degree of humor."