Parks, Peace, and Partnerships (Paperback)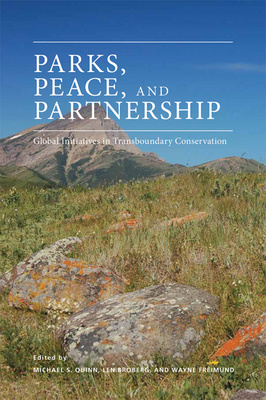 $51.69

Usually Ships in 3-5 Days
Description
---
Today, over 3,000 protected areas around the world contribute to the protection of biodiversity, peaceful relations between neighboring countries, and the wellbeing of people living in and around the protected environs. Historical and geopolitical constraints are disappearing in a new spirit of collaboration to address common issues confronting ecosystems, species, and communities. Managing across boundaries is seen as the only way to ensure the long-term viability of ecological systems and sustainable communities.       Current international thinking in this area is reflected in this collection of essays by park managers, biologists, scholars, scientists, and researchers. The essays provide illustrative examples of the challenges and new solutions that are emerging around the world
About the Author
---
Michael S. Quinn is Associate Professor of Environmental Science and Planning at the University of Calgary and Director of Research and Liaison for the Miistakis Institute for the Rockies.
Len Broberg is Director of the Environmental Studies Program at the University of Montana. 
Wayne Freimund is Director of the Wilderness Institute and Professor in the College of Forestry and Conservation at the University of Montana.