Lady Windermere's Fan (Paperback)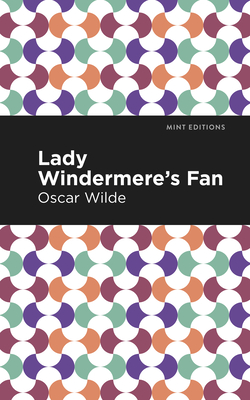 $4.99

Usually Ships in 3-5 Days
Description
---
Lady Windermere misinterprets her husband's interest in an older woman, Mrs. Erlynne, causing a rift that could lead to both marital and societal ruin. Lady Windermere's Fan Is an intriguing tale that examines intention versus outcome in a world driven by perception.
Lady Windermere is a young wife who's concerned by her husband's connection to the mysterious, Mrs. Erlynne. She believes the woman is a threat to her marriage and livelihood. Despite her husband's denial, Lady Windermere decides to entertain the attention of another suitor--Lord Darlington. In the heat of the moment, she engages in reckless behavior that could cause irreputable damage to her name. A sudden act of kindness from an unexpected source spares Lady Windermere a harsh fate.
Like many of Wilde's works, Lady Windermere's Fan highlights the hypocrisy and oppression of high-class society. It creates an environment of secrets that can free or destroy its keepers. This is a thought-provoking story with a resounding a message.
With an eye-catching new cover, and professionally typeset manuscript, this edition of Lady Windermere's Fan is both modern and readable.