Dilemmas of Free Expression (Paperback)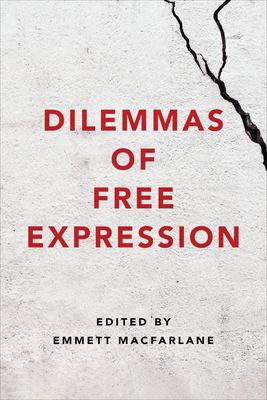 $45.94
Email or call for price
Description
---
Free expression is under threat. Social media and fake news, misinformation, and disinformation have prompted governments to propose new forms of regulation that are deeply challenging to free expression. Hate speech, far-right populism, campus speech debates, and censorship consistently make headlines in Canada and abroad.
Dilemmas of Free Expression offers forward-looking appraisals of ways to confront challenging moral issues, policy problems, and controversies that pay heed to the fundamental right to free expression. The essays in this volume offer timely analyses of the law, policy, and philosophical challenges, and social repercussions to our understanding of expressive freedom in relation to government obligations and public discourse.
Free expression and its limits are multifaceted, deeply complex, inherently values-based, and central to the ability of a society to function. Dilemmas of Free Expression addresses the challenges of limiting free expression across a host of issues through an analyses by leading and emerging voices in a number of disciplines, including political science, law, philosophy, and Indigenous studies.