Growing Roses: Everything You Need to Know, and More . . . (Paperback)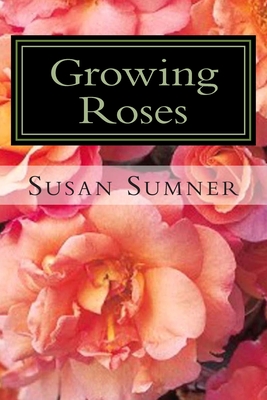 $12.98

Usually Ships in 3-5 Days
Description
---
Have you always wanted to grow your own roses, but have been afraid to try? Would you like a step-by-step guide to show how to plant and care for your own rose garden?
You have come to the right place.The idea of growing roses may seem daunting, but it doesn't have to be.
Author Nancy N. Wilson makes it simple. She is an avid gardener who has all the answers - everything you need to know about growing roses, and more. Her detailed instructions are easy-to-read and follow. Once you take the steps she has outlined, you will be thrilled with the results as your roses burst into bloom.
GROWING ROSES - Everything You Need to Know and More . . . is a simple, practical guide packed with clear instructions on how to successfully grow roses. Specially tailored for novice gardeners, Wilson's approach to rose gardening will remove the mystique and make it possible for you to grow the most beautiful flower in existence.
In
GROWING ROSES - Everything You Need to Know and More . . . , you'll discover: The types of roses available How to plant, water, and fertilize roses When and how to prune roses How to prevent disease and pest infestation The secrets of growing roses organically and much, much more
GROWING ROSES - Everything You Need to Know and More . . . is an inspiring reference book that will allow you to do something you have often thought about doing - getting close to nature and producing one of the world's most beloved flowers - an experience you don't want to miss. If you like proven advice, practical tips, and encouragement from someone who's traveled the same path, then you'll love Nancy N. Wilson's incredible resource.
Buy
GROWING ROSES - Everything You Need to Know and More . . . to take the first steps toward planting and growing your own beautiful rose garden. Enjoy the experience
About the Author
---
My mother blessed me with a great passion for nature, particularly flowers. We lived in Southern Arizona with intensely hot summers and no sprinkler system, yet my mother was determined to have flowers around us. Rather than a flower garden, she choose to grow her flowers in pots, particularly the hardy geranium, which she gently cared for day-after-day. Under her care, they flourished. As a young married woman living in California, a more temperate climate, I began to surround my own home with flowers - agapanthus, impatiens, primroses, bougainvillea, sweet alyssum, etc. Digging in the dirt and watching the flowers bloom gave me a special kind of pleasure. Even though I loved roses, I always thought they would be far too difficult to grow, so I never tried. Finally a few years ago, I took the plunge and have never looked back. My yard is now filled with roses. My first book, Growing Roses, Everything You Need to Know, and More . . . is my way of sharing with you what I learned from my experience. The main lesson is, that growing roses is not difficult. I hope that you will give yourself the gift of a rose garden, which can be nothing more than a single bush that will give you pleasure day-after-day, as my mother's potted plants gave her.