Instant Self-Hypnosis: How to Hypnotize Yourself with Your Eyes Open (Compact Disc)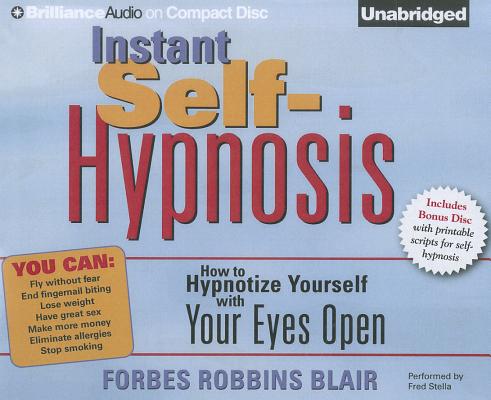 $19.99
Email or call for price
Description
---
Lose weight, fly without fear, end fingernail biting, stop smoking--Instant Self-Hypnosis will help you make the changes you have been trying to make for years. This new, easy-to-use method allows you to put yourself into a hypnotic state and use that state to improve your life.
Bonus PDF Includes over 35 hypnotic scripts that will teach you to:
Have great sex
Stop procrastinating
Feel more confident
Make more money
Feel more energetic
No longer fear public speaking
Eliminate allergies
Become more creative
...and more
With this fail-proof method, you remain aware of your surroundings and can bring yourself back to normal consciousness slowly and gently. This technique will make eliminating bad habits easier than ever.