Latin America in the Era of the Cuban Revolution and Beyond (Hardcover)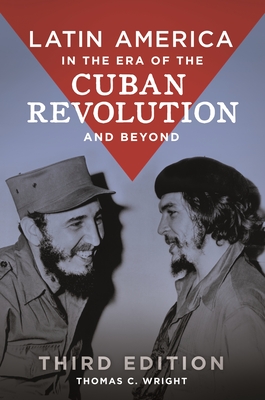 $60.00

Usually Ships in 3-5 Days
Description
---
Fidel Castro's ascent to power and the revolution he carried out in Cuba not only catalyzed a wave of revolutionary activity; it also set off a wave of reaction that led to widespread military dictatorships and severe repression culminating in state terrorism. Both revolution and reaction were essentially over by 1990, and yet significant long-term effects of the Cuban Revolution can still be seen in the modern era.
Latin America in the Era of the Cuban Revolution covers the events of the Cuban Revolution itself, the resulting radicalization of Latin American politics, the United States' responses to the threat of communist expansion in the hemisphere, and rural and urban guerrilla warfare that were spawned by the Cuban Revolution. It also addresses the very different but incomplete revolutions in Peru, Chile, and Nicaragua, the rise of state terrorism in response to the threat of revolution, and major developments after 1990. This book provides unique historical insights by bringing together under the umbrella of the impact of the Cuban Revolution developments that otherwise might seem unrelated to each other, thereby documenting the relationship between revolution and reaction.
This third edition has three new chapters covering state terrorism in South America; state terrorism in Central America; and post-1990 developments such as neoliberalism, an unprecedented degree of democratization, the Pink Tide of leftist governments like those of Hugo Ch vez in Venezuela and Evo Morales in Bolivia; and women's major gains in politics. Additionally, all of the chapters and the bibliography are updated.
About the Author
---
Thomas C. Wright is Distinguished Professor Emeritus at the University of Nevada, Las Vegas.