Diabetic Lifestyle: Diabetic Medical Food Book and Diabetic Diet. Best Way to Reverse Diabetes with Diabetic Plate Recipes. (Diabetes Type (Paperback)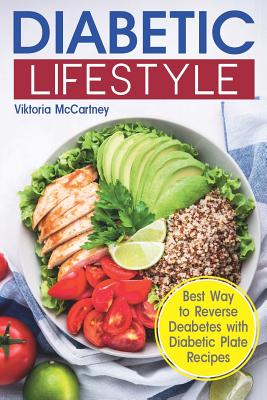 $16.99
Usually Ships in 3-5 Days
Description
---
Take control of your diabetes Learn everything you need to know about managing your
diabetes-foods to eat, foods to avoid. Enjoy diabetes-friendly meals
Start exercising, stop stressing, and master diabetes-friendly dining. This Diabetic Lifestyle book shows you that diabetic dieting doesn't require depriving yourself.
Long-term management of type 2 and type1 diabetes starts in the kitchen. This diabetic book includes:
Current information on type 2 and type1 diabetes including how it develops, what to expect, foods to eat, foods to avoid and nutritional basics
Delicious, diabetes-friendly recipes-Enjoy healthy and tasty meals that take the stress out of watching what you eat.
All of the guidance and support you need to thrive with diabetes.
Take control of your diabetes with Diabetic Lifestyle Diabetic Medical Food Book and Diabetic Diet. Best Way to Reverse Diabetes with Diabetic Plate Recipes.
**Filled with Pictures and Nutritional Info**
★★★ Special Deal - Buy The Paperback Version
and Get The E-book For FREE ★★★
Tags: diabetes, diabetic medical food, diabetic recipe, diabetic recipes for snacks, best diabetic recipes, diabetic books, diabetic food chart, healthy diabetic foods, diabetic foods for breakfast, best diabetic foods type 2, low carb diabetic foods, type 1 diabetic foods, special diabetic foods, list of diabetic foods and snacks, diabetic foods to eat for breakfast, normal blood sugar for diabetic type 2, menu for a diabetic type 2, breakfast for a diabetic type 2, diabetic type 1, healthy diabetic desserts recipes, homemade diabetic desserts, diabetic diet book, diabetic life style, diabetic plate portions, how to reverse diabetes.