From Bars to Ballrooms (Paperback)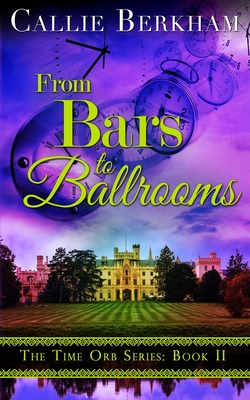 $15.74

Usually Ships in 3-5 Days
Description
---
Landing in London is just the start of this time-travel adventure.
Author Izzy Davis wants nothing more than to experience Regency England. With the help of a family heirloom, she secretly travels back in time. Ending up in a dirty street where a carriage nearly runs her over wasn't exactly what she had in mind, though. She needs to find the Duke-supposedly a connection of her parents from their time-traveling escapades.
The Earl of Wellsneath is already in a sour mood when his driver nearly runs someone down in the street. Under the dirt and muck turns out to be a beautiful-and mysterious-woman he is desperate to know more about. But, not only is she American, she is also under the protection of his long-time enemy. Did he really need more reasons to leave her alone?
While Izzy loses herself in the romance of the Georgian era, she discovers hints of her parents' travels. Not to mention deeper feelings for the Earl, despite his feud with her family friend. Can Izzy and Edward find happiness despite the forces trying to keep them apart?
Read From Bars to Ballrooms today and indulge yourself in the entertaining adventure of this sweet time-travel romance.