Taking Shergar: Thoroughbred Racing's Most Famous Cold Case (Hardcover)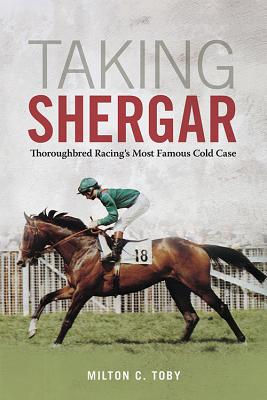 $27.95
Email or call for price
Description
---
It was a cold and foggy February night in 1983 when a group of armed thieves crept onto Ballymany Stud, near The Curragh in County Kildare, Ireland, to steal Shergar, one of the Thoroughbred industry's most renowned stallions. Bred and raced by the Aga Khan IV and trained in England by Sir Michael Stoute, Shergar achieved international prominence in 1981 when he won the 202nd Epsom Derby by ten lengths -- the longest winning margin in the race's history. The thieves demanded a hefty ransom for the safe return of one of the most valuable Thoroughbreds in the world, but the ransom was never paid and Shergar's remains have never been found.
In Taking Shergar: Thoroughbred Racing's Most Famous Cold Case, Milton C. Toby presents an engaging narrative that is as thrilling as any mystery novel. The book provides new analysis of the body of evidence related to the stallion's disappearance, delves into the conspiracy theories that surround the inconclusive investigation, and presents a profile of the man who might be the last person able to help solve part of the mystery.
Toby examines the extensive cast of suspects and their alleged motives, including the Irish Republican Army and their need for new weapons, a French bloodstock agent who died in Central Kentucky, and even the Libyan dictator, Muammar al-Qadhafi. This riveting account of the most notorious unsolved crime in the history of horse racing will captivate serious racing fans and aficionados as well as entertain a new generation of horse racing enthusiasts.
About the Author
---
Milton C. Toby is an award-winning author, journalist, and attorney with more than forty years of experience researching and writing about Thoroughbred racing and equine law. He is the author of eight books, including Dancer's Image: The Forgotten Story of the 1968 Kentucky Derby and Noor: A Champion Thoroughbred's Unlikely Journey from California to Kentucky.