American Prisoners of War Held at Chatham During the War of 1812 (Paperback)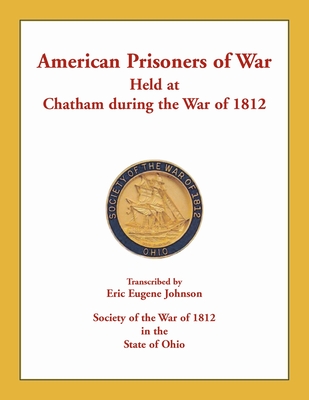 $39.90

Usually Ships in 3-5 Days
Description
---
This is a transcription of War of 1812 prisoner of war records of American sailors, marines, soldiers and merchantmen which were transcribed from the ledgers of the British Admiralty. Chatham received prisoners directly from the prison facilities at Halifax, Canada, and at Plymouth and Portsmouth in England. A large number of men were captured at the ports in Great Britain at the beginning of the war and sent to Chatham.
The Royal Navy's Chatham Dockyard was the home of one of the three prisoner of war prison ship facilities which were used during the War of 1812 to house American prisoners of war. The facility had been used since 1796 to intern French prisoners of war during the Napoleonic Wars.
A total of 3,955 Americans, including 543 African-Americans, were interned at Chatman before being transferred to Dartmoor, or released and sent back to the United States. The ledgers from Chatham include the partial listing of the crews from the U.S. Frigate President, the U.S. Brig Argus, the U.S. Schooners Growler and Julia, and the U.S. Revenue Marine Cutters James Madison and Surveyor.
Mr. Johnson is a lineal descendant of seven veterans of the War of 1812, and he is the past president of the Society of the War of 1812 in the State of Ohio (2008-2011). He is currently the Registrar General for the General Society of the War of 1812; and has served as the Historian General (2011-2014) and the Archivist General (2014-2017) for this society.