Classic American Cars: An Illustrated Guide (Hardcover)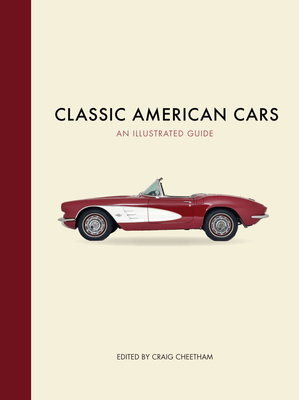 $29.99

Usually Ships in 3-5 Days
Description
---
From the turn of the twentieth century to the present day, Classic American Cars: An Illustrated Guide traces the history of the American automobile, and the social change it brought.

This deep look at the American automobile offers complete coverage of more than 75 of America's greatest automobiles, from the Model T to the '57 Cadillac Eldorado and the late '60s Plymouth Roadrunner. Author Craig Cheetham examines the development of the car from a literal engine-powered carriage, through the fighter plane–inspired designs of 1940s cars, and into modern day styles. These changes were all driven by changes in technology and society; Cheetham explores the changes, as well as the technical details of the vehicles, modifications made to them, and their performance and handling.

Classic American Cars is Illustrated with over 1000 full-color, specially-commissioned photographs detailing every aspect of these spectacular and fascinating cars. Comprehensive specification panels give detailed technical and performance information. Each car is described so vividly that you'll think you're in the driver's seat. 
About the Author
---
Craig Cheetham has written extensively about motor vehicles. An authority on the subject, he's written about hot rods, sports cars, trucks, off-road, vintage cars, and many more. He lives in Peterborough, United Kingdom.