Fire Trucks in Action 2023: 16-Month Calendar - September 2022 through December 2023 (Calendar)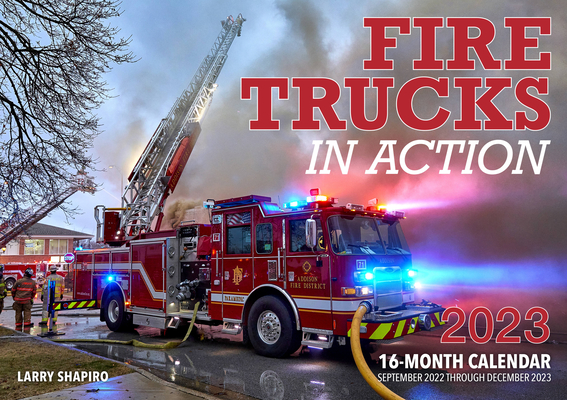 $17.99
Email or call for price
Description
---
This 16-month wall calendar is filled with heart-stopping, on-scene photography of fire trucks in the heat of action curated by noted fire truck photographer and expert Larry Shapiro.
 
Fire Trucks in Action 2023 features on-scene photography of fire trucks in the heat of action. With a convenient page that shows the months of September, October, November, and December 2022, followed by individual pages for the months of 2023, each incredible image is accompanied by an informative caption that details the vehicles pictured, location, and the firefighters' emergency response. The calendar is curated by long-time fire buff and photographer Larry Shapiro, your guide to the hero-making world of firefighting.
About the Author
---
The Editors of Motorbooks know their craft. Motorbooks is among the world's leading transportation publishers, offering books created by motoring's top photographers and writers, many created in cooperation with major automotive and motorcycle manufacturers and enthusiast-media outlets.
Larry Shapiro's experience as a writer/photographer spans more than 26 years. His portfolio includes commercial photography for multiple fire- and heavy-truck manufacturers, as well as several books including Aerial Fire Trucks, Hook & Ladders, and more. He lives with his wife and three sons near Chicago, Illinois.