The Logistics and Supply Chain Innovation Handbook: Disruptive Technologies and New Business Models (Paperback)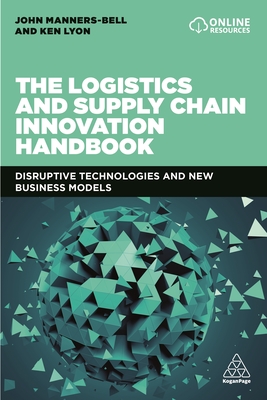 $61.59

Usually Ships in 3-5 Days
Description
---
The Fourth Industrial Revolution is now transforming logistics and supply chain industries. Consumer habits are changing fast and supply chains are having to adapt to meet the challenges created by this dynamic new environment. Traditional logistics operating models are under threat. Incumbent freight operators across the entire transport and warehousing spectrum have been forced to develop strategies to effectively compete with new start-ups. The Logistics and Supply Chain Innovation Handbook provides a comprehensive overview of all the major new technologies and business models currently under development and looks at this process of disruption in detail.
The Logistics and Supply Chain Innovation Handbook
covers many important topics, such as crowd sourcing and shipping, on-demand delivery, autonomous vehicles, automation in the warehouse, electric vehicles and alternative fuels. It provides readers with a straightforward and easy to understand assessment of these innovations and their impact on the industry. Online supporting resources include PowerPoints and sample case studies.
About the Author
---
John Manners-Bell is the CEO of Ti (Transport Intelligence), a leading supplier of market research solutions to the global logistics industry. He is also Visiting Professor at the Guildhall School of Business and Law, London Metropolitan University. Ken Lyon specializes in the use of advanced information systems to manage the operations of 3PL, 4PL and lead logistics providers and their trading partner networks. He is the Chair of an international logistics software group and sits on the board of Ti