The Modern Scottish Diaspora: Contemporary Debates and Perspectives (Paperback)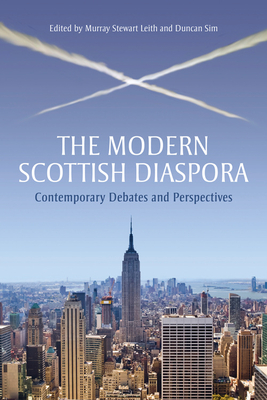 $40.74
Email or call for price
Description
---
Explores the connectedness of the diaspora to the homeland from a variety of different perspectives
This book explores a range of different perspectives on the Scottish diaspora, reflecting a growing interest in the subject from academics, politicians and policy makers and coinciding with Scotland's second year of homecoming in 2014. The Scottish Government has actively developed a diaspora strategy, not least in order to encourage 'roots tourism', as those individuals of Scots descent come back to visit their 'homeland' diaspora.
Key Features
Examines the importance of links within the Scottish diaspora for Scots both at home and abroad.
Multi-disciplinary perspectives from literature to sport
Of interest to policy makers, genealogists, tourism bodies, politicians and general public
The Scots form one of the world's largest diasporas, with around 30 million people worldwide claiming a Scottish ancestry. There are few countries around the globe without a Caledonian Society, a Burns Club, a Scottish country dance society, or similar organisation. The diaspora is therefore of interest to politicians, to public policy makers and to Scottish business; as well as to those working in the media, in sport, in literature and in music.
About the Author
---
Murray Stewart Leith is a Lecturer in Politics at the University of the West of Scotland. He has published articles on national identity, nationalism and Scottish politics, examining the political and social changes wrought by devolution. Duncan Sim is Reader in Sociology at the University of the West of Scotland. His research interests lie in issues of ethnicity and identity. He has undertaken research projects on housing and welfare services for black and minority ethnic groups, asylum seekers, refugees and migrant workers, for a range of funders including both central and local government, charities and the voluntary sector. Recent research has been on issues of identity within Scotland, and particularly within the Scottish diaspora, in North America, in England and in Europe. He is the author of: American Scots: The Scottish Diaspora and the USA (Dunedin Academic Press, 2011)