Couple's Massage Handbook: Deepen Your Relationship with the Healing Power of Touch (Paperback)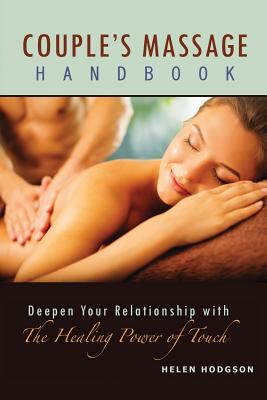 $14.99

Usually Ships in 3-5 Days
Description
---
Are you ready to feel on top of the world and let the stress of daily life drift away?
Experience the healing power of touch through massage from someone you already know and trust--your partner
The Couple's Massage Handbook takes readers from bumbling beginners to passionate pros in no time This step-by-step guide covers the best tools, oils, music, and locations for giving a massage, including a sequence readers can use to stay focused.
You'll discover:
The amazing magic of touch and its benefits in your life.
How to stimulate all the senses of your partner throughout the massage, making it more enjoyable.
Proper massage techniques so you won't tire easily.
How to turn your home into a spa-like atmosphere to enhance your time together.
Your spiritual side and connect on a deeper level.
How to be mindful and focused so that the massage flows effortlessly.
If you are enthusiastic about deepening relationships through the power of touch, scroll up and buy your copy now
Praise for Couple's Massage Handbook:
"It's the ultimate meaningful experience for anyone who wants to deepen their relationship or anyone who wants to be in a relationship. Couple's Massage Handbook is a must-have for everyone's library and life "--DR. ELAINE FOGEL SCHNEIDER, best-selling author of Raising Calm, Inspired, & Successful Children and Massaging Your Baby: The Joy of TouchTime(R)
"The Couple's Massage Handbook is absolutely the best way to deepen your relationship with the healing power of touch."--JJ Flizanes, host of The Fit 2 Love podcast and author of Fit 2 Love: How to Get Physically, Emotionally and Spiritually Fit to Attract the Love of Your Life
"Massage is one of the best ways to play, pray, and love your lover and demonstrate that you are precious to each other ...] and Couple's Massage Handbook is the perfect guide."--KELLY SULLIVAN WALDEN, best-selling author of The Love, Sex, and Relationship Dream Dictionary